At the Terrace House in Tokyo, the feelings Risako and Kenny have for each other have become quite vague. In addition, Haruka has also changed her aim from Ruka to Kenny.
At one time, Kenny and Haruka got along well and were even wearing the same brand of clothes, so I was expecting that they were already dating. However in the 9th episode of Terrace House, Kenny told Haruka that he was only interested in her as a friend, which dropped a huge bomb on her. 
Shortly after, Haruka and Kai (from the Terrace House Aloha State season in Hawaii) were getting along great and showing some sparks of romance, hinting towards a possible future relationship between them.
Terrace House Part 2 will be on Netflix in the US on December 24th, 2019. That will be a nice Christmas gift for people who are waiting so eagerly to see what happens next!
SPOILER WARNING: In this article, there are some spoilers about what will be happening in part 2, so do not read ahead if you do not wish to know the details.
Kenny sang for his love
There was a fishy Instagram post from Kenny when he had his concert.
View this post on Instagram
アンコールのあの曲を歌った時のやつ。 何を歌ったかはライブに来てくれたみんなとの🤫これね。

This is about when I sang that song during the encore. The song is a secret between me and the people who came to my concert.
This mysterious post makes us think he must have sang for Risako, but we are not sure what he sang and to whom.
The struggle between Risako and Kenny
I am sure Terrace House fans are wondering what will be happening between Kenny and Risako.
Again, if you do not want to know the details, please be warned that there are spoilers ahead.
Finally during a new episode, Kenny expressed his feelings to Risako. And not only once, but several times.
How did she respond? She seemed very confused about her own feelings, and unsure what she was supposed to tell him. Her final answer was unclear to me, but despite Kenny's confession, she showed that she still wants to get to know him more. That's always a safe route to take for somebody that you aren't yet fully committed to. It's like she is keeping him close until she is sure about her feelings. But if things go well between them by the end, perhaps we could see a kiss….?!
I understand she is still young to be considering a serious long-term relationship commitment. In contrast however, Kenny is already 31 years old. He is most likely looking for someone he can see himself with for the rest of his life.
Are they determined to have a relationship together? Or is this just a "love game" to them?
Good Bye Terrace House
On the 14th episode, some of the members are leaving Terrace House.
You probably already know who that will be. It's Kenny and Risako. Are they leaving Terrace House because of a new relationship together? You have to discover that for yourself!
View this post on Instagram
From Kenny's Instagram post at the end of August, which is one month after he and Risako left Terrace House, you can see Risako next to Kenny. (Terrace House is usually filmed 2 months before the episode release date.)
Are they dating or not?!
We do not know for sure if Risako and Kenny are dating now. Based on their Instagram post, it at least seems seems likely that they are seeing each other. Maybe as friends?
On Episode 13, there is also a highlight scene that shows Haruka and Kai going out on a date. As you know, Kai is an innocent, down-to-earth guy that takes his relationships very seriously. He is a very gentle person. But during their date, it appears that Haruka might just be playing with Kai's pure and innocent nature.
Also be sure to keep your eyes on Ruka and Kaori. Ruka is still like a little brother, or son to Kaori as she has expressed.  Even so, Ruka strives for her attention. His clumsy attempts at a possible relationship with Kaori is kind of funny. It tickles my motherly instinct to try and take care of him! I look forward to seeing how how he grows to become more manly and mature in Terrace House (if he does!).
Thank you for reading! I will keep you guys updated about new episodes coming up! Check back in later!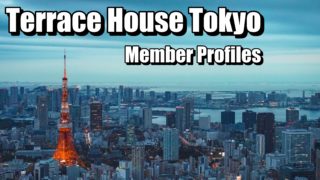 Terrace House Tokyo 2019-2020 Casting / Who will be in and New casts
Terrace House 2019 Tokyo has been a huge deal since it was released ...