Hello there, Terrace House fans! Thank you very much for visiting!
In addition to the new member of Terrace House Tokyo, Vivi, who I introduced in the previous article, I would like to introduce two more new members this time.
Fuji Television seems to have more foreigners living in the terrace house than Japanese people these days. Terrace House is a very popular TV program that is seen all over the world, and the Tokyo Olympics is also coming in 2020, so Fuji Television most likely wants to attract more of the international audience for their shows. Fuji TV is always searching far and wide for new Terrace House Tokyo 2020 members from all over the world, so if you are interested, you can apply for the show from here.
Jack of All Trades – John Topus
The first member is John Topus. John Topus is a very charming guy who kind of reminded me of Ruka in certain ways.
He is an assistant of Lily Frankie who is a Japanese illustrator, writer, and actor. Currently Topus works for him, but previously worked as a jack-of-all-trades; balancing working as an illustrator as well as an actor. Topus was selected by Lily Frankie among several people and became his assistant. His polite personality and well behaved demeanor was the big reason that he was chosen for such a famous actor's assistant.
Topus is originally from the Philippines, but came to Japan at the age of eight. He grew up in Japan and worked at a local factory in Aichi Prefecture until December 2018, when he became Lily Frankie's assistant.
He says, "I don't know how to treat women", but seems like he wants to approach new relationships positively, so I think we can expect a new love between the members.
He says his favorite type of woman is one who "is enjoying themselves as a woman". So things such as being into fashion, hairstyles, and nails. Emika seems like the type he might be looking for in Terrace House. 
View this post on Instagram
Aspiring Comedian – Kai Kobayashi
The next new member is Kai Kobayashi.
He has also joined Terrace House Tokyo on Episode 26.
Kai Kobayashi is a half American and half Japanese who was born in Malaysia. He was living in Arizona, USA for a while, but traveled around Asia and ended up moving to Japan 3 years ago.
His last relationship ended about a half year ago.
It was stand-up comedy of all things that saved him from reaching rock bottom with a broken heart. Since then, he has set his goal to become a stand-up comedian. His main inspiration is Chris Rock.
Kai has gained a lot of popularity through social media for his appeal and coolness!
So, I have introduced 2 new guys, John Topus and Kai Kobayashi today, as well as Vivi, a Russian beauty from my previous article. Now, we are at 6 members again! We have a lot to look forward to in future episodes of Terrace House Tokyo Part 3. Stay tuned!
Thank you for reading!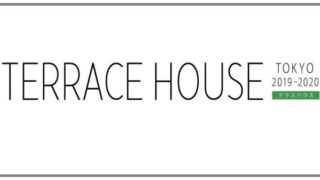 Terrace House Tokyo New cast- Russian Beauty is now on!
There's more news at the Terrace House, where new members are always...