Hello there Terrace House fans!
Finally, Part 2 of Terrace House Tokyo has been released, and I have been glued to Netflix. However, the unfortunate drawback of binge-watching is finishing the season so fast and being left wanting more! I've finished watching all the episodes and I can't wait for the next part. I am pretty sure everyone is experiencing the same thing, so let's talk about what happened in episode 24 and what to expect for the next part of Terrace House Tokyo (Terrace House Part 3 episode 25-).
Hana and Emika – Ready to Rumble!
In Episode 23 of Terrace House Part 2, an argument between Hana and Emika broke out, and the good relationship between them seemed to fall apart.
In episode 24, right after their arguing, Hana called Haruka over the phone to explain what happened with Emika. I was surprised by Hana's attitude towards Emika when Emika first told Hana that she doesn't want Hana to misunderstand the relationship between Ruka and her. I thought Hana was going to just say "ok, I understand.". Instead, she started to attack Emika by saying that it is Emika's fault that people think her and Ruka are in an intimate relationship, because were seen sleeping next to each other and watching love romances together, etc…
As the audience, we don't know how much intimacy actually happened between Ruka and Emika. Maybe on one hand, Hana is right to say that if you are not dating with him, then stop pretending like you are. On the other hand, maybe Hana should not have explained to Haruka as if Emika was the only one attacking her with words, making her look like the bad guy while she was also saying too much about Emika's business with Ruka. What did you think?
Ryo and Emika – Ginza Sushi
There was a part where Emika asked for a ride from Ryo and it seemed she just wanted to use Ryo as transportation. In Japan, it is very typical for a high-maintenance woman to use a man to get a ride.
Also, Emika asking Ryo to take her to an expensive Sushi restaurant in Ginza was quite unbelievable. I do understand if it was a joke, and I know she is used to being taken to nice places by a guy, but seriously, she should be more humble. Speaking of Ginza sushi, it's very high quality. Every day people can't usually afford going to such a place. I don't really understand the spirit of asking a guy you don't know very well to treat you to high-end sushi. Maybe if he was your boyfriend, sure. But you would certainly be very lucky to try some of the most high-quality Sushi in the world! Many people may have wondered the same thing that I did.
Anyway, you can check out the Sushi restaurant they went to from here. 
Peppe and Haruka – Love is in the air?
Besides the Ryo and Emika date, another important moment in this 24th episode of Terrace House was Peppe's confession to Haruka.
I thought Peppe's notion of giving the "just-started-love" pink roses to Haruka instead of red roses was very romantic. I am Japanese myself, and Japanese men don't give flowers very often to women, so I think men who give flowers when dating are really romantic. Moreover, men who can think and give meaning to the flowers show how much they really care. 
The restaurant where Peppe took Haruka is in the Shinagawa Prince Hotel in Tokyo, Shinagawa.
Shinagawa Prince has a restaurant called GRILL&STEAK on the 39th floor. If you are ever in Tokyo with your significant other, this place is highly recommended. There, you can enjoy a spectacular view of Tokyo. It is very romantic as you could see in Terrace House Episode 24.
In response to Peppe's confession of love, Haruka said she wanted time to think, but she called Peppe three days later and went to the playroom together. My heart was beating and I was so excited to hear her answer, but of course the episode ended in a perfectly timed cliff-hanger. Terrace House Part 3 is likely to take several months to release, so it is bound to be a very long wait for Terrace House fans.
I have a good news though! If you want to know what happened between Haruka and Peppe, click on the article below. Thank you for reading!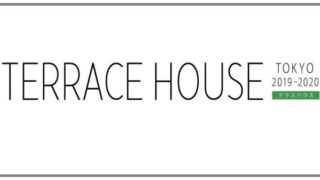 Terrace House Tokyo 2019 Episode 25! Haruka and Peppe -New season Part 3!
Hello Terrace House fans! Thank you so much for visiting! In the l...