Hello Terrace House fans! Thank you so much for visiting!
In the last episode (ep24) of Terrace House, we ended on a cliff-hanger when Peppe confessed his love to Haruka. There are so many fans (including myself) who are waiting with bated breath to hear how Haruka will respond to Peppe in Episode 25.
In this article, I will talk about what will happen in Episode 25 of Terrace House Tokyo. 
Haruka's Answer
It was actually Haruka who called Peppe into the playroom three days after she received Peppe's first confession of love. Based on how things had been going between them, I figured she wouldn't be able to resist returning the answer to say "YES". So I had hoped she would want to be with Peppe as early as possible.
Haruka and Peppe seem to be a very good match, and they have built a good relationship thanks to how much they have in common together, such as the hobbies they share. But alas, Haruka's answer to Peppe was no. I was honestly surprised at this. I won't tell you what she said word-for-word, but I do think she did her best to carefully select her words and convey her true feelings in the most respectful way possible. Peppe's love for Haruka was straightforward and pure. It was honestly a beautiful thing, and he never demonstrated what might be considered "stereotypical Italian behavior" towards her. He did his best to show his genuine affection to her. It was wonderful.
From what we know about Haruka, this is typical behavior from her. Earlier in the show, she also expressed to Yusuke that she might be interested in him, but even after leading him on, she ended up rejecting him too. Haruka often seems to put up a front to any man she might have feelings for, maybe as a defense mechanism because she is afraid of commitment. However, as a result, she shakes off the potential relationship with the man well after leading them on.  I feel like there might be a little devilish side to Haruka. 
Saying Goodbye
It was around Episode 23 that Haruka announced that she would be leaving soon, but I did not know that Ruka would leave soon as well! Haruka has been like a sister to Ruka, and in Terrace House Tokyo, I think Ruka's personal growth has been far more important to him than developing any kind of romance. Ruka makes his legendary broccoli pasta on his last day. He must have been preparing for quite awhile, due to his attendance of several cooking classes along the way, which is a tear-jerker for me.
At this point, Terrace House is starting to feel a bit lonely with 2 people leaving at the same time, but let's pray for Haruka and Ruka's further success and development as they continue to grow. And we can always look forward to the new members coming in! 
New Beginnings for Part 3?
Peppe's comic manga was lined up at a convenience store, and it was great to see him super happy; able to finally succeed with his dream.
I personally like Peppe as a man, who lives his dream and dedicates himself to seeing it through to the end. But sadly, in the 25th episode, Peppe also leaves the Terrace House. Peppe had just joined Terrace House not too long ago, and it seems too early to see him go. Also, many of Peppe's fans wanted to see more of his activity at the terrace house. However, it goes without saying that Peppe's manga work has kept him very busy, which might be one reason that he is leaving. Of course, another reason must be because of the answer he received from Haruka, and the fact that she is also leaving Terrace House. Let's pray for Peppe's future career!
So, we are starting Terrace House part 3 by saying goodbye to 3 members, but new members are always on the way! I'm looking forward to seeing who will be joining from episode 26! Part 3 will certainly be a completely different season without the original members.
I'm always updating new member information with new articles all the time, so please stay tuned!
Thank you for reading!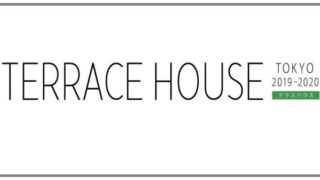 Terrace House Tokyo New cast- Russian Beauty is now on!
There's more news at the Terrace House, where new members are always...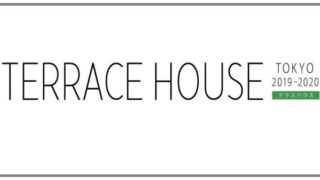 Watch the Newest Episode of Terrace House Tokyo 2019 from overseas!
Hello there! Even though I live in Los Angeles, USA, watching one...