Hello there!
Even though I live in Los Angeles, USA, watching one of Japan's most popular reality shows, Terrace House, is really interesting!
I am pretty sure Terrace House is a very popular show not only in Japan but also overseas. Are you a Terrace House fan? Most people living overseas probably use Netflix to watch Terrace House, but as you know, there is a time lag between Japan and overseas, so you have to wait several months until the next season. I know its a bummer! I'm really sorry!
As mentioned above, I live in Los Angeles, USA, and I often use Netflix to watch Japanese movies and TV shows. In particular, Japanese TV shows which consist of several episodes, such as Terrace House. These shows usually release slower overseas than in Japan, so if you finish watching all the episodes that are currently released, you have to wait quite awhile for the next season… In the meantime, you want to know the next story so bad! But if the wait is too long, it can take time to catch up with the newest episode because you often forget the previous episode from months earlier.
Even though I've been watching Terrace House Tokyo for a long time and my emotions are rising, the fever will cool down in a few months before the next release date. It's like eating a meal that has been cooled once, and then reheated in the microwave!
So, I would like to tell you one way to enjoy new episodes of Terrace House Tokyo on Netflix if you are living or staying abroad!
The Magic Key – VPN!
On Netflix, you would think you could enjoy videos from all over the world on an unrestricted, region-free network, but actually you can only watch videos from Netflix for the region or country you are in. Even if you create a Netflix account in Japan, you will not be able to watch Japanese content once you leave Japan. What a bummer!
So, enabling certain VPNs can enable you to watch Japanese Netflix contents from anywhere.
VPN is an abbreviation for Virtual Private Network. By using a VPN, you can connect to a server in a country of your choice and watch videos that are limited to that country. So even if you live abroad, you can create a situation as if you are accessing the network from the targeted country.
I used to use a VPN to watch Terrace House from the United States, but one day, Netflix blocked that VPN, and since then I have been unable to watch Terrace House from that particular VPN provider. 
In recent years, Netflix seems to be increasingly blocking access via VPN, and in some cases the VPN providers that were ok until now suddenly became blocked by Netflix. So, below is my recommended VPN site.
My Recommended VPN – ExpressVPN
ExpressVPN is a recommended VPN service that is highly rated because of its high-speed service and security. It can be easily connected to even from countries where the internet environment is unstable. The speed and security are so smooth that is even makes you forget that you're connected to a VPN.  
ExpressVPN is home to the British Virgin Islands, where there are no data retention laws, and user activity and connection logs are not recorded, so you can rest assured. As for security, it uses the encryption standard adopted by the United States government, so it is encrypted to a military level. That's amazing!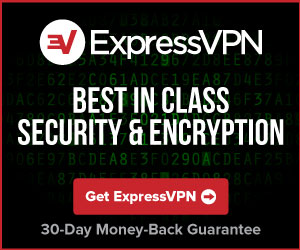 Because of this safety, you can be safe and secure not only for watching Netflix but also for those who want to use the free Wi-Fi at your destination. However, even though ExpressVPN is a very good service, keep in mind it is a paid service.
As of their current promotion, if you sign up for one year, you will get three months of free service, so it costs about $6.67 per month for a total of 15 months.
For a one-month contract, it is $12.95 per month. There is also a 30-day money-back guarantee, so you can try it out and start with confidence.
If you are interested, please go to the site from here!
Worth the Price – Great Security and Speed!
It is possible to use a free VPN, and there are various sites that you can try for free, but I still recommended to use a paid service in consideration of security and speed.
Among them, ExpressVPN, which I introduced, has excellent security and speed, so it is my personally recommended VPN. If you want to enjoy Terrace House from overseas and Japanese Netflix or Netflix in other countries, give this service a try!

Just keep in mind, language for Terrace house will be Japanese only, but at least it can give you an idea of how the next season goes, as well as a great way to learn and practice Japanese!
Thank you for reading!