Terrace House Tokyo 2019 has been in progress for quite a while so far, showing the unique personalities of each member in a way that draws us into their lives to make us wonder what will happen next.
As of the time of this article, Terrace house Tokyo 2019 has only aired up to part 1, episode 12 on Netflix in the US.
They have made us wait patiently for Terrace House Tokyo part 2, and I know  fans have been yearning to see what happens next.
For now, let's review what happened on Terrace house Tokyo 2019 Part one, episode 12, and what we can expect for Terrace House Tokyo part 2 when it finally releases on December 24th later this year.
Terrace House Tokyo – Episode 12
Ryuka's improvement and the Instagram drama
View this post on Instagram
In the beginning of episode 12, we are introduced to a scene with Kenny and Kaori in the dining room together discussing Ryuka and the pasta he made in the last episode. Kenny expressed his regret for missing it, and Kaori brought up how impressed she was with Ryuka recently doing a lot of housework, such as taking care of the trash during the night and washing dishes.
Later during the conversation, Kaori asked Kenny, "Are you and Haruka doing alright after what happened?" However, Kenny seemed more concerned about Risako and Haruka's relationship rather than his own relationship with Haruka.
Kenny had noticed that Haruka and Risako un-followed each other on Instagram. He went to Risako to confirm the social media drama, but she claimed to not remember un-following Haruka. This made it appear like only Haruka removed the following and blocked Risako.
That night in the girls room, Haruka decided to explain why she un-followed Risako, saying that it was just an accident. This explanation seemed to be made up, which created an awkward feeling between the girls.
What do you think of this? Some people tend to think that because Haruka frequently has a bitchy attitude around the other girls, it's obvious that she un-followed and blocked Risako; not an accident like she claims.
Happy Birthday Kaori
June 25th was Kaori's birthday.
For this day, Ryuka had been preparing meals by himself with Kaori in mind. (I think that is so adorable for him to do!)
Everyone waited patiently for Kaori to return, and when she did, they greeted her and sang birthday songs along to Kenny's guitar playing. Shohei said, "Today, Ryuka was a chef," and mentioned how Ryuka went to buy the mussels that Kaori loves. (Along with the pasta Ryuka made the other night, Ryuka looks to be making great progress!)  Everyone loved the dinner, and Kaori seemed pretty impressed by Ryuka for doing all the cooking.
Later, Ryuka approached Kaori and handed her a gift, making her very happy. Everyone had stepped out, giving him a chance to be alone with Kaori. Ryuka took that opportunity to open up more. He expressed that he would like to go to Kaori's exhibition next month, which would be the largest solo exhibition she has ever opened, and where she plans to show everything she has made so far. Ryuka also bravely invited her to go out for drinking next month. She said yes!

It looked so cute, seeing this innocent kid striving to match her age and be more manly by asking her out for a drink. I can't wait to see how this date turns out. What do you think of these two? Do you think they will be a good match? For me, since Kaori is more conservative, it appears she is hiding a secret inside. Is she really a single person? Or is she possibly already seeing someone behind the TV cameras?
Kenny and Risako – Is it love?
View this post on Instagram
The next night, while Shohei and Kenny were talking, Shohei asked Kenny if he had any feelings for Risako.
Kenny admitted that he likes her, and realized how much he had already fallen in love with her. Because of this, he made a decision to tell her his feelings.
Personally, before his conversation with Shohei, I did not notice how warm the feelings were between Kenny and Risako. It seems sudden how fast these feelings blossomed, but I suppose that's how love can start sometimes. 
Kaori and Ryuka – Second thoughts?
While talking with Risako, Kaori seems to be having concerns about the upcoming drinking date with Ryuka, saying, "I'm going to have a drink, but what should I talk about with him?" She must be worried about age differences.

Sometimes talking with someone who is a completely different age can be difficult; especially if you don't have much in common. And especially in Japanese culture, where people care so much about age. (If you meet someone in Japan for the first time, they will certainly ask your age. What's even more amusing is that it's not uncommon for them to also ask your blood type and even zodiac sign.)

Afterwards, Risako asked about about Shohei. Kaori expressed that she really likes the way he thinks, and says that she feels that she may still have some kind of feelings for him, but it's still developing. Shohei really does seem to admire Kaori, so I'm looking forward to seeing how this goes.
As one Terrace house viewer, I can't see why Kaori would be more interested in Shohei. Perhaps it's because of how much he is the opposite of her. We will find out in part 2!

Kenny's confession
One night, Kenny called Risako to the play room to finally confess his feelings for her.
He told her "I want to come back home because you are there. I don't want to waste even one second to see you. I want to be with you."
After hearing his feelings, Risako seemed so happy, yet shy at the same time. She wasn't able to give a definitive reaction, which left the result unclear. 
Kenny and Risako's story has ended on a cliffhanger so far. We will have to wait and see what happens next.
Terrace House Tokyo 2019 Part 2
Terrace house Tokyo part 2 will be release on Netflix on December 24th.
It is unfortunate that there has been such a long wait between part 1 and part 2, but I hope this article can help keep you refreshed on all the details.
Terrace house Tokyo part 2 is going to be even more interesting, and is set to have more new members. Does this mean someone is going to leave? Will it be Kenny and Risako?
If you want to find out more about Kenny and Risako, visit the link below: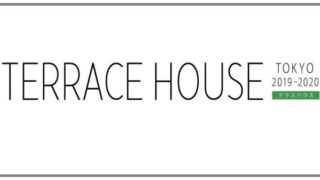 Terrace House Tokyo 2019 Part 2 - Kenny and Risako, what we can expect
At the Terrace House in Tokyo, the feelings Risako and Kenny have fo...
If you want to know more about the current members and the future members, you can check here!: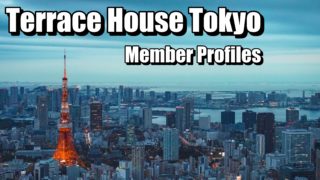 Terrace House Tokyo 2019-2020 Casting / Who will be in and New casts
Terrace House 2019 Tokyo has been a huge deal since it was released ...
Thanks for reading!